Shreveport Bossier Family Dental Care
Dedicated To Providing The Best Care
Open 6 Days A Week With 4 Locations To Serve You
(318) 686-7470
New Patients Go Here
We Create Beautiful Smiles
Some Of Our Most Popular Services
Shreveport and Bossier Dentist Providing Unparalleled Care To The Twin Cities Area
The dentist of Shreveport Bossier Family Dental Care is a team that is committed to your overall health and well being. We don't just treat your teeth but the whole person. That's why we have been a leading choice for general, cosmetic and reconstructive dental services in the area.
Our dental practice allows you to take care of your dental needs in our relaxing, family-friendly office where patient comfort and satisfaction are held to the highest standard. Our dentists and office staff are gentle, courteous, kind and value your personal requests.
What We Are About
The answer to this is simple … YOU. Everything about our practice is about you, our patients. That's why we have 4 locations to serve you so that you don't have to travel far for the dental services you need. Our goal is your comfort and convenience.
If you are in need of dental services and are looking for doctors who understand the importance of a long-term patient relationship, Shreveport Bossier Family Dental Care is the right choice for you. Please contact our office for more information or to schedule a consultation.
What's Happening Now
Cavity Free Kids Club
Shreveport Bossier Family Dental Care is proud to take care of your whole family. Our kids are special to us. We want to provide them with the best possible comprehensive dental experience we can in the most caring environment.
Trading Smiles Was A Success
Thanks to all who participated in the Trading Smiles. It was a tremendous success despite the weather being bad at the start of the day. We are so glad to be able to serve our community helping both the food bank and those who need dental care.
We helped 205 patients with $76,034 in FREE dentistry and Donated 700lbs of can goods to the NWLA Food Bank.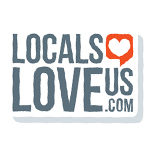 The 2015/16 Award Winner
We want to say thank you to all our patients and friends who voted for us. This makes 5 years in a row that we have been #1 in Dental Offices. This is reflective of our mission to provide the highest quality care.
Enjoy Some Images Of Our Recent Grand Opening Of Our 4th Location On Barksdale